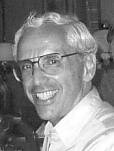 MICHAEL PALMER, writer, received his degree in Communication Arts from New York University.

He worked for over 30 years in radio broadcasting in New York at WCBS Radio and the ABC Radio Network, writing and producing sports programs. During that time he assisted a number of sportscasters including Pat Summerall, Win Elliot, and Lou Boda, and covered many live sporting events for both radio networks. He also worked as a news writer in the all news format at WCBS Radio from 1981 to 1996.

In 1971, Mr. Palmer began to study Aesthetic Realism in consultations at the not-for-profit educational foundation in New York City. From 1972 -1978 he was honored to attend classes taught by critic, scholar, and founder of Aesthetic Realism, Eli Siegel. Today, his study continues in the professional classes taught by Ellen Reiss, who is the Aesthetic Realism Chairman of Education. Now, as an Aesthetic Realism Associate, Mr. Palmer works at the Aesthetic Realism Foundation; his work includes assisting in monthly Saturday evening public presentations of Aesthetic Realism.

Mr. Palmer has taken part in public seminars at the Aesthetic Realism Foundation, in which he has discussed such subjects as The Debate in Everyone: Should I Have More Feeling or Less? Real Success For a Man & What Interferes; Having Your Way—What Does It Really Mean?, and written about such persons as Muhammad Ali, Babe Ruth, Frank Sinatra, Artie Shaw, Horace Greeley, John Sloan, among others.

His article, "Count Basie—100 Years!," co-authored with jazz pianist Alan Shapiro, has appeared in newspapers in Ohio, New York, South Carolina, and Illinois.

Mr. Palmer is married to Lynette Abel, and they live in Manhattan.